New in VPN Tracker: VPN Tracker Boarding Profiles for effortless enterprise onboarding.
Create a custom Configuration Profile for your organization to customize and streamline your team's VPN onboarding.
Discover VPN Tracker
VPN Tracker is a sophisticated VPN client solution, offering organisations multi-protocol VPN support for macOS and iOS systems. Roll out preconfigured VPN connections and shortcuts to staff using secure end-to-end encryption.
Get started with VPN Tracker →

What are VPN Tracker Boarding Profiles?
VPN Tracker Boarding Profiles allow enterprise customers to create a bespoke onboarding experience and auto-enrol staff members and other users in your VPN Tracker team.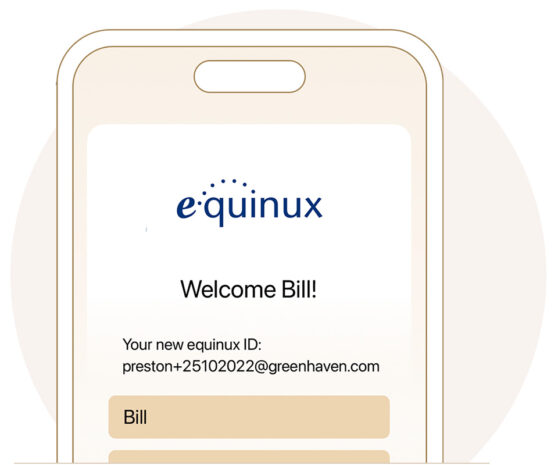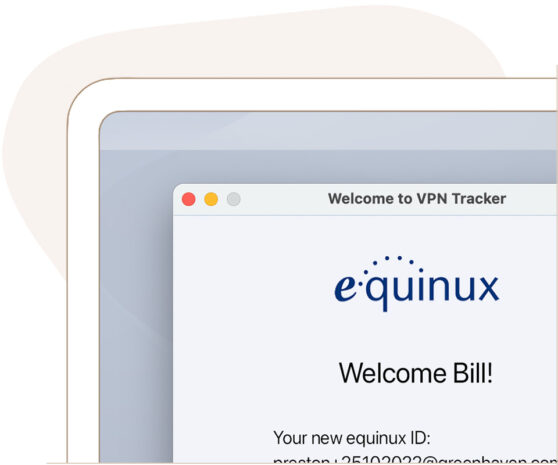 How it works
Set up a custom Boarding Profile for your VPN Tracker team and deploy it to your devices
New users see a branded onboarding screen with your organization's logo and a custom message
Once they're signed up, they are auto-enroled in your team and automatically receive a license and connection
Save time, cut down on support and help your users get their work done faster.
Enterprise VPN Rollout made easy
Boarding Profiles are flexible and support two rollout strategies:
1. Create personalized Boarding Profiles for individual users with an MDM solution
Push a customized VPN Tracker profile onto each user's device with their email address and personal details pre-filled. These are then used to sign up for VPN Tracker so the new user only needs to set a password.
or
2. Create general Boarding Profiles and install manually
Omit personal details from the profile and just specify the team a user will join. You also have the option to require their sign-up email address to be from your organization's domain. This is a great option if you want to simply install the configuration profile on your Macs without needing an MDM server.
Create your Boarding Profile
Set up a configuration profile for VPN Tracker using a Config Profile editor (e.g. iMazing Profile Editor)


 

or use the editor interface in your MDM solution (e.g. Microsoft Intune) to create a profile with the reference keys provided here



The result
Once you've set up your VPN Tracker Boarding Profile, new VPN Tracker users will benefit from a streamlined onboarding process, uniquely tailored to your organisation.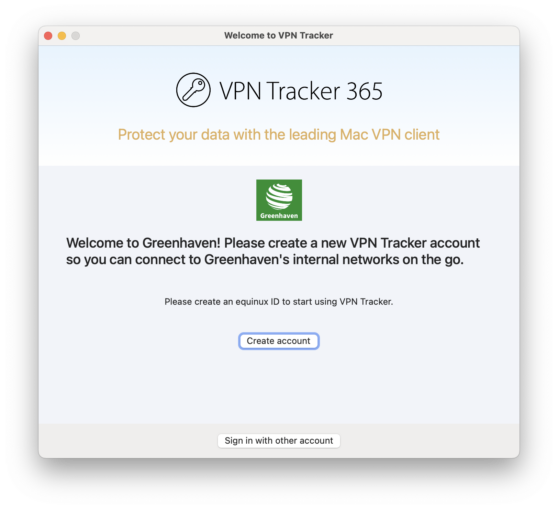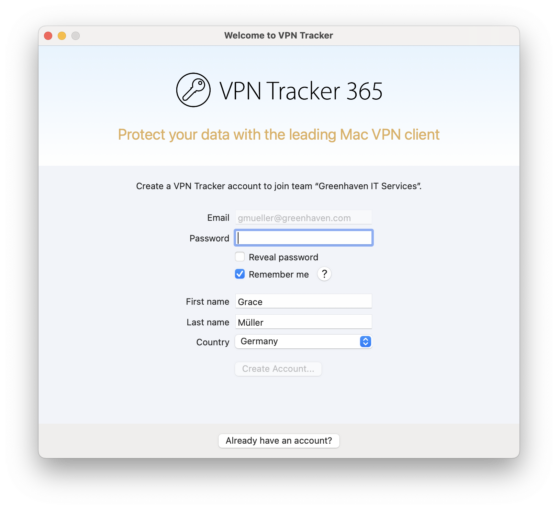 After users have completed the onboarding and created an account, they'll automatically join your team, be assigned an available license, and gain access to company VPN connections stored in TeamCloud.
Tip: Remotely install VPN Tracker on staff Macs using the Enterprise Installer Package to make the rollout process even simpler.
Feature highlights
Fully optimized for the latest macOS & iOS versions
Works using custom Configuration Profiles
Compatible with leading MDM solutions: Microsoft Intune, Jamf, Citrix, etc...
Seamless integration with VPN Tracker TeamCloud for centralized team management and secure connection sharing
Pre-determine permitted email domains for signup
Pre-fill user's team and user group to control connection access
Corporate branding: Display a branded onboarding screen to new users with your organization's logo and a custom message
Prerequisites & availability
Boarding Profiles are currently being rolled out to select teams. Send us a message if you are interested in early access for your organisation.
In order to start using VPN Tracker Boarding Profiles, you will need:
A VPN Tracker team
Experience working with Configuration Profiles
A way to deploy profiles to staff (i.e. an MDM solution or Remote Desktop access)
Remote VPN client installation for macOS
If you manage Macs remotely, use the Package Installer to install VPN Tracker on your team's Macs. This enables you to set up VPN Tracker for users that do not have admin access on their Macs and pre-authorize the System Extension for a more simplified onboarding process.
Why choose VPN Tracker for your organization?
VPN Tracker is the best VPN client for Mac, iPhone, and iPad, offering support for major VPN protocols: IPsec, L2TP (macOS), OpenVPN, PPTP (macOS), SSTP, AnyConnect SSL, Fortinet IPsec and SSL, SonicWall IPsec and SSL, WireGuard®.
Your benefits with VPN Tracker