TP-Link Archer WiFi routers are a great choice for home office and small business users alike. With impressive WiFi performance and full support for OpenVPN connections, setting up VPN for your home or office network has never been easier.
In this guide, we take you through the key technical specification of one of the most popular models, the TP-Link Archer A9 and show you how to configure an OpenVPN connection on your TP-Link Archer WiFi router and connect on Mac, iPhone and iPad.
Tech specs
Series: TP-Link Archer WiFi Routers
Model: A9 (AC1900)
Supported VPN protocols: OpenVPN, PPTP
Suitable for: Home Office users
WiFi capability: Dual-Band
WiFi speed: 5 GHz: 1300 Mbps (802.11ac), 2.4 GHz: 600 Mbps (802.11n)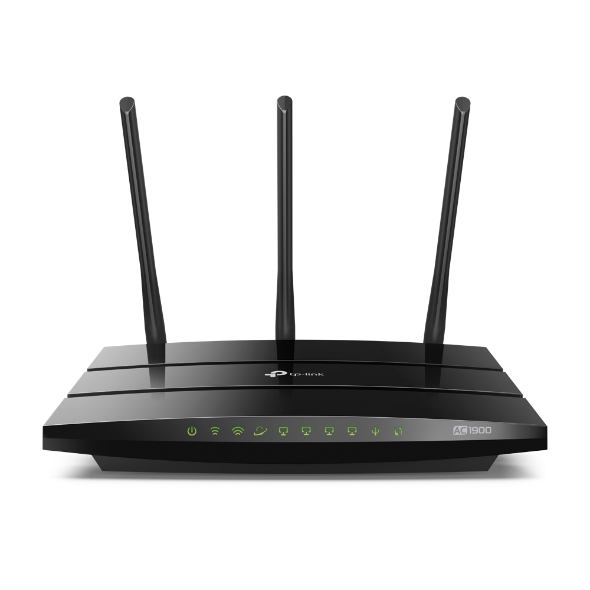 Set up OpenVPN on a TP-Link Archer Router
Setting up an OpenVPN server on your TP-Link Archer router is simple and can be completed in three steps.
Step one: Generate OpenVPN certificate
To get started, log into the web interface of your TP-Link Archer router. Then, switch to the Advanced tab and go to VPN Server > OpenVPN. Here you will see your OpenVPN configuration options.
The first step is to generate the certificate for the OpenVPN server. Go to the section Certificate and click Generate:
After a few minutes, your certificate will be generated and you can enable the OpenVPN server.

Step two: Enable OpenVPN server
Check the box Enable VPN server and fill in the settings as shown in the screenshot, making sure to provide the subnet you are using for the VPN.
Click to save your settings:

Step three: Export your configuration
Finally, go to the section Configuration File, where you can export your OpenVPN connection with all your settings, ready to connect in the VPN client:

Step four (optional): Set up Dynamic DNS
If you don't have a permanent, static IP address from your ISP (internet service provider), we recommend setting up Dynamic DNS (DDNS).
DDNS is a service that automatically updates DNS records whenever your dynamic IP address updates. For many (e.g. home or small business users), it's a convenient alternative to registering for a fixed IP address, which can often be expensive.
Especially when setting up a VPN server, it's a low-effort way to ensure your IP address will always be updated, meaning you don't have to manually update the connection whenever your IP address changes – which can be anything from every few days to every few months. Learn more →
To configure DDNS on your TP-Link Archer, stay in the Advanced tab and go to Network > Dynamic DNS.
Here you will see the DDNS services supported by your router (e.g. NO-IP or DynDNS), you also have the opportunity to use TP-Link's own Dynamic DNS service. If you already have an account, enter your login details in this view:
Alternatively, click the link to set up an account with one of the supported providers: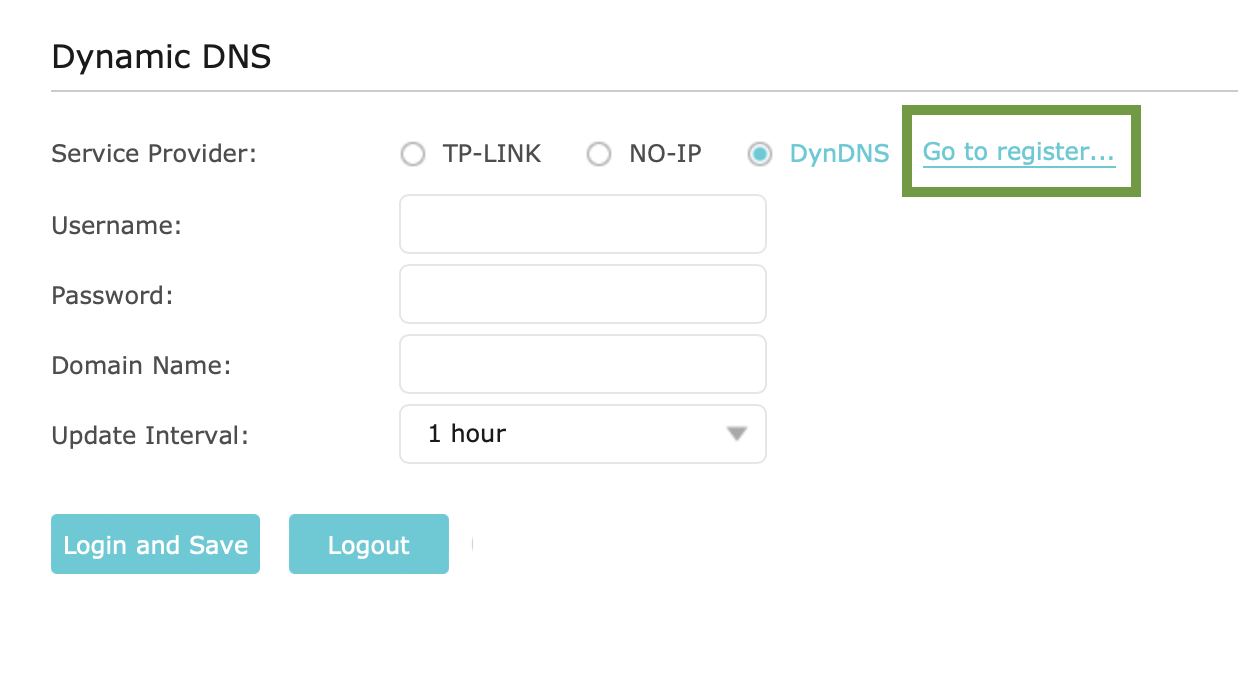 Once you have completed the VPN setup on your TP-Link Archer router, you can go ahead and get connected on your Mac, iPhone or iPad.
Connect to your TP-Link Archer Router on Mac, iPhone, iPad
In order to connect to your  TP-Link via OpenVPN, you will need a VPN client. VPN Tracker is the best VPN client for Mac, iPhone and iPad and fully supports OpenVPN connections to TP-Link Archer devices – get connected in seconds.
Carry out the following steps:
Upload the OpenVPN configuration file you created on your device to import your connection settings
Save your connection in your VPN Tracker account using secure end-to-end encryption for easy access on Mac, iPhone or iPad
Your VPN Tracker benefits
Secure remote access to your company network, home office, and Smart Home - all in one app
Use your own VPN gateway

Ready-made profiles for 300+ VPN devices

Configuration wizard for a smooth and fast setup
For Mac, iPhone, iPad